Mount Parker Clubhouse
Quarry Bay, Hong Kong | 2015
2016 | Asia Property Award Five Stars Award
2016 | Quality Building Award Certificate of Merit
2015 | A&D Trophy Award Certificate of Excellence
2015 | Asia Pacific Interior Design Award Best 10
2015 | USA Interior Design Best of Year Honoree
---
ARK was commissioned by SWIRE Properties in 2010 to design all the interior areas for Mount Parker Residence. As an innovative high-end development, the design aims to break away from the mould of traditional residential tower typologies.
Frozen Movement
The challenge for the Design Team was to develop an interior design strategy that would be harmonious with the signature architecture while at the same time be an original departure from traditional residential interiors. The design aims to redefine luxury by adopting influences from sculpture and architectural space making to create spaces that would be a combination of art and architecture. With this in mind, the Design Team developed a thematic concept of 'Flow' as a generator for the space, form and surface making.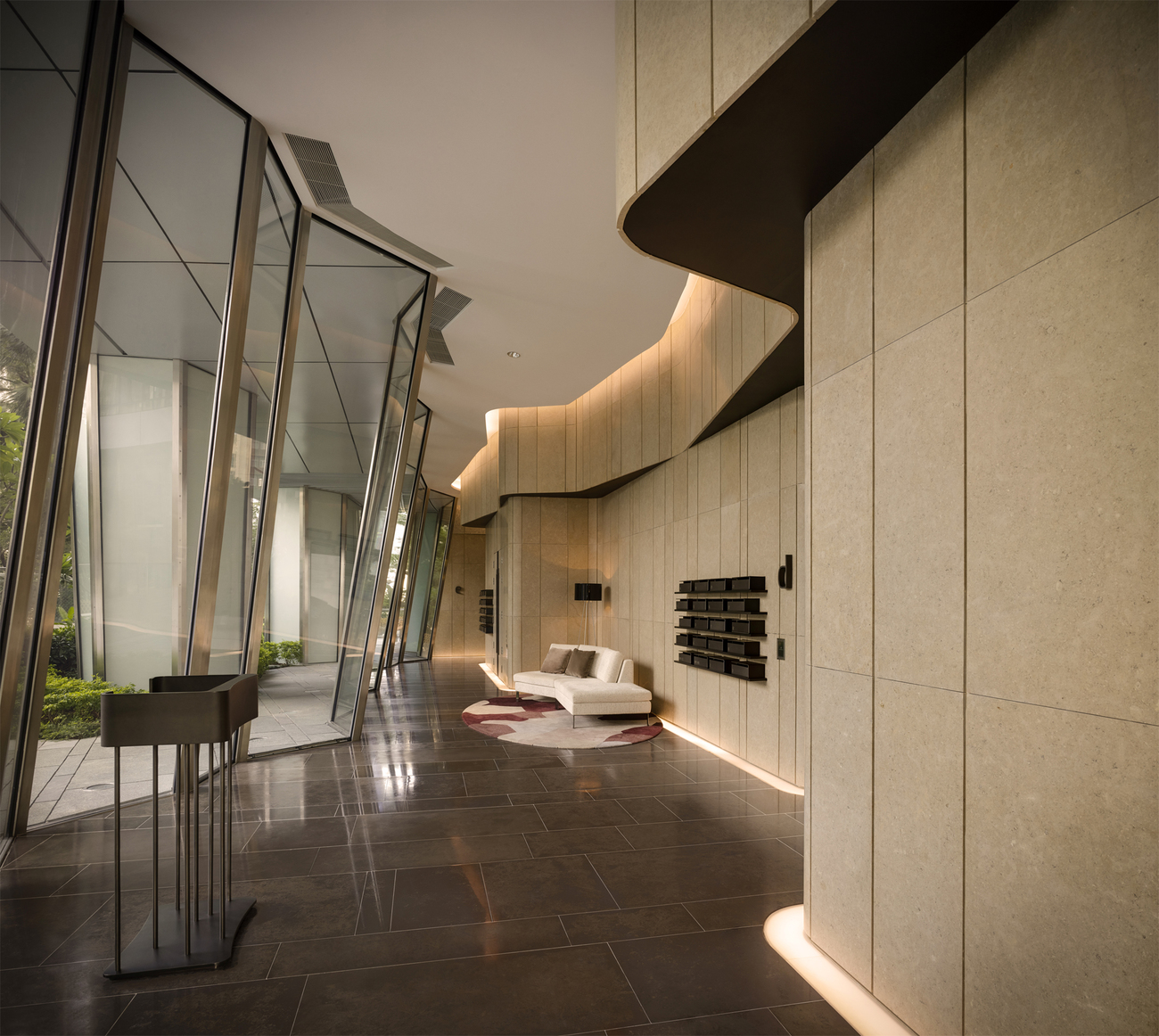 Unlike conventional clubhouses where spaces are normally planned as enclosed rooms, this clubhouse is an open plan where several spaces are merged with one another; thus. Blurring boundaries, increasing the sense of space and community. The space is surround by a long curving library space composed by a sculptural library wall as a feature piece. The library is open and shares the space with the lounge and the gymnasium.